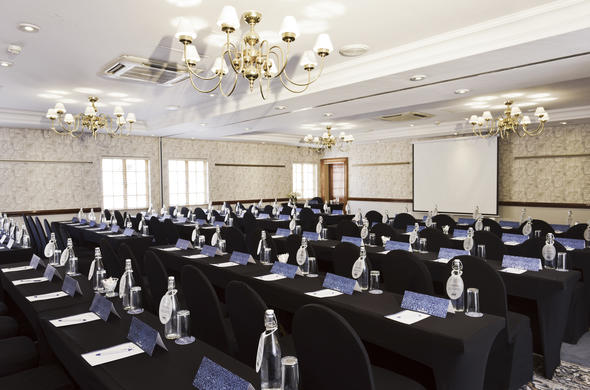 Sandton city in Johannesburg is fast becoming one of the most popular areas for businesses to hold conferences. Take a look at why the area is becoming so popular.
Sandton is a bustling metropolis located just north of Johannesburg in Gauteng. Home to the second largest convention centre in Africa as well as a wide array of large and small businesses, banks, shopping malls, hotels and restaurants, Sandton acts as a mini-CBD, and is the ideal location for your company's conference; here is a look at why.
Location
Located just 15 kilometres (9.3 miles) from Gauteng's bustling metropolis Johannesburg, Sandton is the ideal destination for your businesses conference. The area is easily accessible from all major suburbs ensuring all the conference attendees and delegates are able to get to the conference on time.
Due to the area being a major tourism destination there are also a number of alternative travel options available allowing visitors to enter and exit the conference area either by bus, taxi or by using the Gautrain. The busy metropolitan area is surrounded by a number of top quality guest houses and hotels ensuring there is plenty of accommodation for delegates that need to travel from afar.
Variety of Options
Already established as a popular conference destination there are a wide variety of conference venues available in Sandton ranging from massive, multi-halled venues to smaller single room spaces for more intimate planning and brain-storming sessions. The variety of options also ensures that one is able to find the ideal venue to suit your budget ensuring that the company's bank account is not stressed.
Experienced staff
The staff members at most of the conference venues in Sandton are highly trained and skilled and are there to ensure that your every need is seen to and that all of the details for the event are taken care of professionally and seamlessly.
Carefully arranged conference packages have been created to ensure all or most of your conferences details are included in the initial rate, reducing further the unforeseen aspects. Many of the venues also offer a complimentary planning guide for you to use while planning the conference, guiding you step by step through the process.
Catering
The conference venues in Sandton cater specifically for the business traveller offering sophisticated and upmarket meals that are guaranteed to be enjoyed by all attendees of the conference. The highly experience kitchen staff are available to produce delicious and healthy meals and snacks throughout the conference, timeously and presented beautifully.
Sandton Conference Hotels
See a selection of excellent
Sandton Conference Hotels